---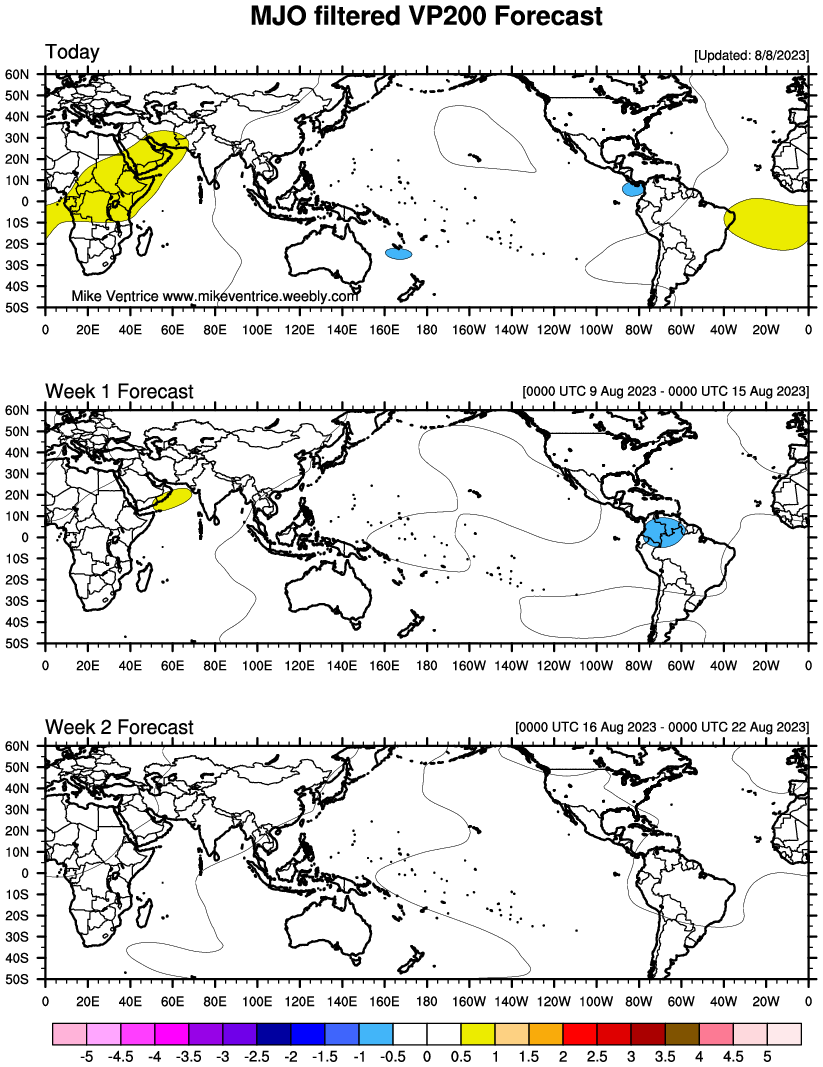 FOR Atlantic with CCKWs
MJO filtered VP200 anomalies for the current state, for the week 1 forecast, and for the week 2 forecast.
Cold colors are representative of a more favorable state over the Atlantic for tropical cyclogenesis (typically after the passage),
and warm colors represent a less favorable state for tropical cyclogenesis.
Additional information:
This product is built using GFS 1.0 near-real time analyses back to 260 days with the current most 7-day GFS 1.0 operational forecast.
Current Day = MJO filtered VP200 anomalies (shaded) are averaged using the previous 3 days; Week 1 = MJO filtered VP200 anomalies are averaged using forecast days +1 through +7.
Week 2 is built using a simple extrapolation of the filtered fields in time using a zero-padding technique following the last day of GFS operational forecast data.
Therefore, Week 2 will always have weaker anomalies expressed when compared to Week 1 every time. Week 2 = MJO filtered VP200 anomalies is an average of forecast days +8 through +14.
---
The VPM Indices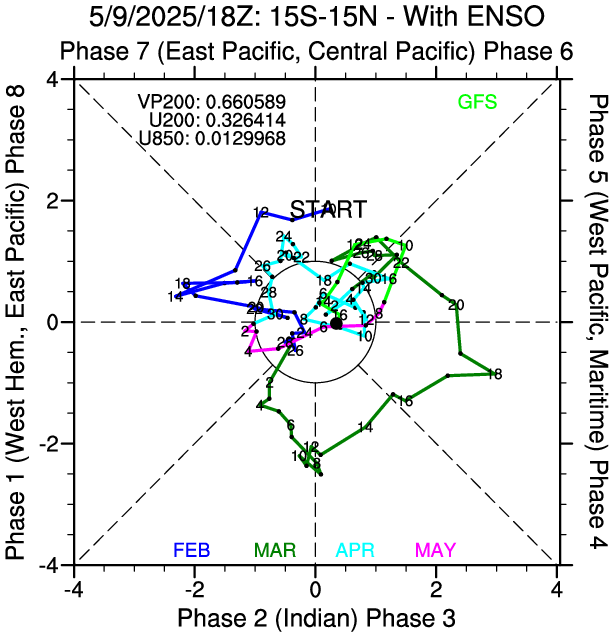 ---
VPM Partial Fraction Phase-Space Diagrams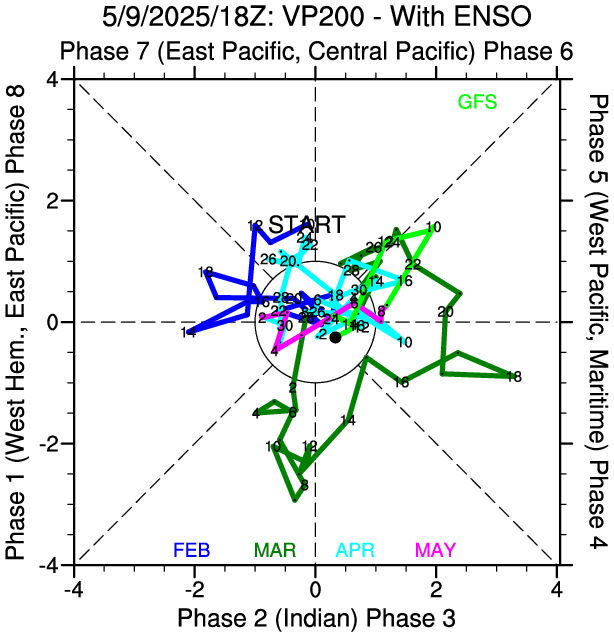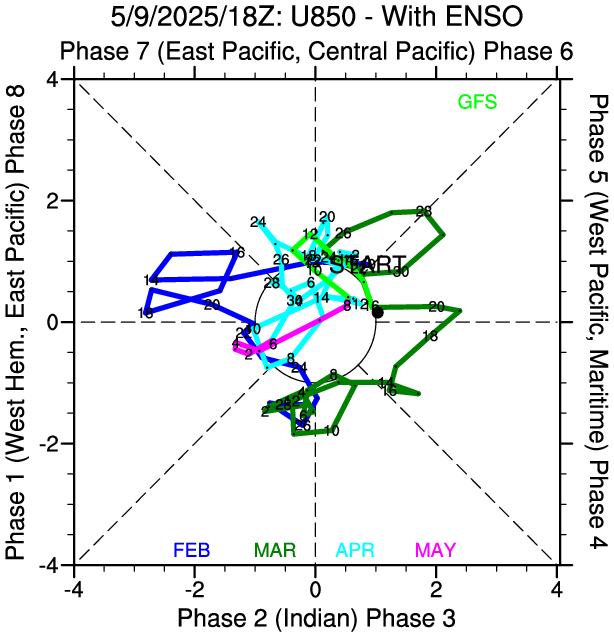 ---
Space-Time MJO Filtered Velocity Potential Phase Space Diagrams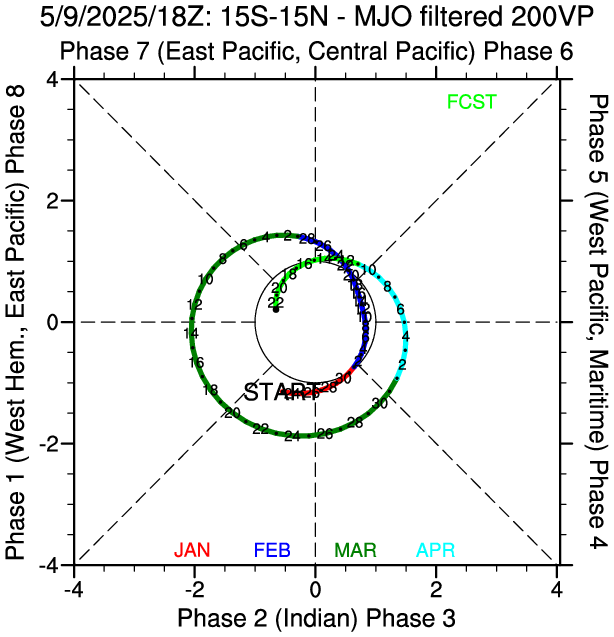 MJO Filtered VP200 anomalies. To see the variance of EOFs 1 and 2 , click
here
.
---
*NEW* 6-Variable Combined MJO Index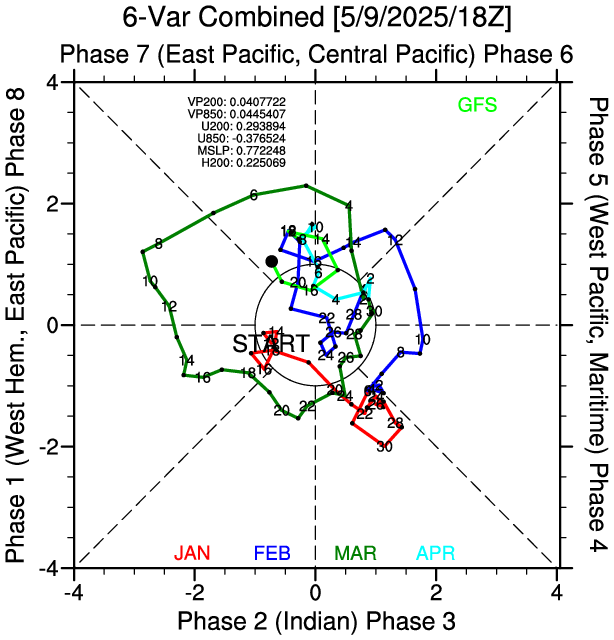 ---
Unfiltered 850VP and 200VP MJO Index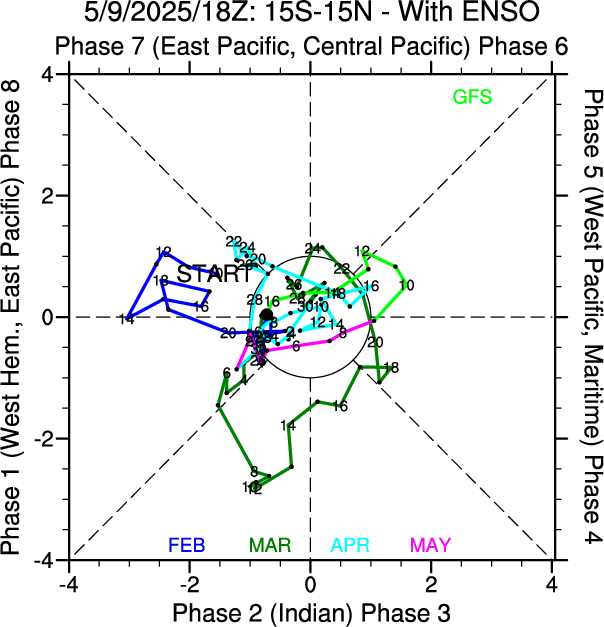 ---
Global Composites

---
Model Forecast Verifications (courtesy of the Climate Prediction Center)

---
Long Range VP200 Predictions (courtesy of the Climate Prediction Center)